It's almost 2020! Are you planning a New Year's Eve party and you don't have a theme yet? What about a rabbit themed New Year's Eve party!
Use rabbit partyhats, rabbit cupcake toppers and other rabbit decorations to create a fun and hoppy New Year's Eve party.
And please, if you live in an area where fireworks are lit on New Year's Eve, don't forget little rabbit friend and your other pets. Fireworks can really stress pets, so make sure they are in a place in your home where they are not bothered so much by the noise.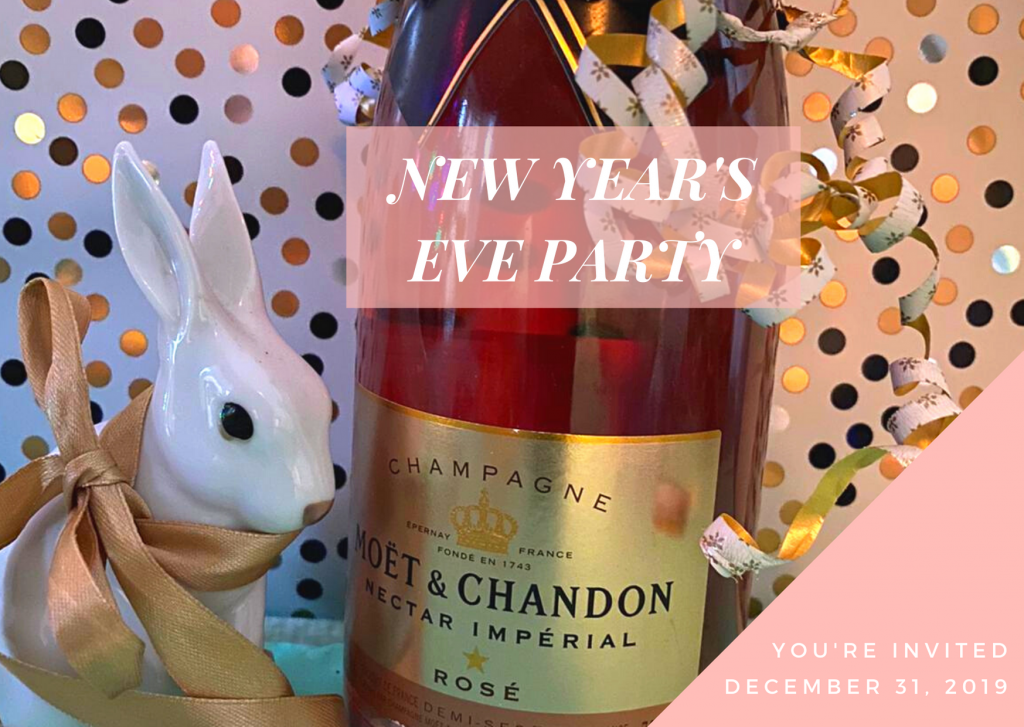 As an Amazon Associate I earn from qualifying purchases.


Rabbit New Year's Eve Party Items
Click on the image to find out more about the item. By clicking on the image you will be redirected to amazon.com.

Rabbit Stand
Serve your snacks on this wonderful rabbit cupcake or snack stand.


Glitter Rabbit Cake Toppers
Cute rabbit toppers to put on cupcakes or on other dishes you serve during the party.


Rabbit Champagne Glass, Personalised
Toast to the New Year in style with this personalised rabbit champagne glass. Also great as a gift for your host or hostess.


Bunny Party Glasses
Complete your rabbit New Year's Eve party look with these flashy party glasses!


Pink and Gold Bunny Confetti
Use confetti to decorate your table.


Bottle Stopper
Pretty rabbit bottle stopper to keep your wine and other beverages tasting best. Also a great gift for a host or hostess.


Evening Clutch Purse
Want to go rabbit style to your rabbit themed party? What about taking this pretty rabbit clutch purse with you?


Glass Markers
Do you have a lot of guests coming over and want to make sure you know which glass is who's? Use these fun and helpful reusable rabbit glass markers.


Bunny Garland
Add a New Year's Eve garland to this bunny garland to create some happy colorful wall decor.


Happy New Year Rabbit Plate


Colorful Rabbit Balloons


Rabbit Ears Toss Game
Want to do some fun activities during your New Year's Eve party? Try this Rabbit Ears Toss Game.


Rabbit Lights
Light up the room with these colorful rabbit lights! Great to use in your New Year's Eve decor.


Bunny Ear Headbands


Bunny Favor Pinata
Want to give a favor to your guests? Use thesse cute bunny favor pinatas.


Bamboo Bunny Clock
Counting down to the New Year with this lovely bunny clock.